Recent Articles
KKR Tops $1 Billion Fundraising Goal for Global Impact Fund
August 7, 2019
An opportunity to invest behind critical solutions to global challenges.
A Need for Partnership to Solve Significant Global Challenges
August 22, 2016
Investors can play a central role in resolving some of the global challenges in a way that civil society or government organizations cannot do alone.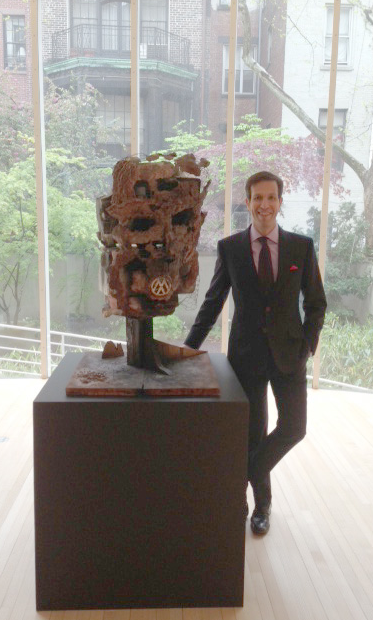 KKR Partner to Lead Private Equity Lobbying Group
December 19, 2013
Michael J. De La Merced of the New York Times Dealbook discusses Ken Mehlman and his appointment to Chairman of the Private Equity Growth Capital Council.
Ken Mehlman's Gay-Marriage Mission
February 26, 2013
Richard Socraides discusses Ken Mehlman's recent organization of an amicus brief to the Supreme Court regarding the Proposition 8 case signed by dozens of prominent Republicans.
Mehlman, Kochel: Support of Same-Sex Marriage is Conservative
January 29, 2013
The Iowa Republican
Ken Mehlman speaks in supportive of civil marriage in Iowa and across the country.
April 17, 2012
Out Magazine
Ken Mehlman is named as part of Out Magazine's Out 100 2012 members.
Rush Limbaugh is no Ken Mehlman- not even close
March 7, 2012
Washington Post
Jonathan Capehart discusses apologies and non-apologies in the Washington Post and contrasts Rush Limbaugh's non-apology with Ken Mehlman's genuine one.
March 2, 2012
Salon
Marriage equality always seemed a losing issue for the left. That's all changed. Just ask Ken Mehlman.
To-Do List: Ken Mehlman Regrets, Rick Santorum Sinks
March 2, 2012
The New Yorker
Tom Schaller talks to Ken Mehlman, who ran President George W. Bush's reelection campaign and was chairman of the Republican National Committee before he came out as gay, about same-sex marriage:
Ken Mehlman: Republicans should be for same-sex marriage
January 26, 2012
Union Leader
Ken Mehlman,  a former chairman of the Republican National Committee and businessman in New York, writes in the Union Leader about why the party of Lincoln and Reagan should be in favor of marriage equality.
June 25, 2011
The Daily Beast
With New York's historic vote, the leader of Bush's GOP emerged as a key advocate for equality. Samuel P. Jacobs talks to Ken Mehlman about how he helped buttonhole and raise bucks for victory.
August 26, 2010
The Advocate
As Ken Mehlman's revelation that he is gay ripped through the blogosphere late Wednesday afternoon, he boarded a plane bound for his home base, New York City. Mehlman had first discussed his coming out story with Marc Ambinder of The Atlantic, but he had reached out to The Advocate in advance of its publication and made a point of offering his second interview on the matter to an LGBT news outlet.
Bush Campaign Chief and Former RNC Chair Ken Mehlman: I'm Gay
August 25, 2010
The Atlantic
Marc Ambinder interviews Ken Mehlman.  He comes out of the closet and talks about gay marriage, Karl Rove, and more.